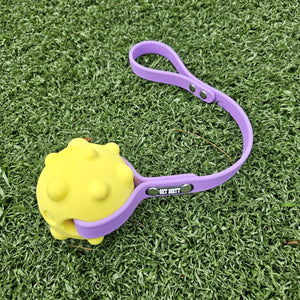 Get Dirty Pet Gear's floating BioThane® ball tug is made for interactive water fun with your dog!
This toy comes with a 12" handle made from 5/8" super heavy BioThane® and a soft foam 2.5" floating ball. 
This type of toy is not a chew toy and should not be left alone with your dog.  We are not responsible for any injury or damages.  As with all of our products, our warranty does not cover damages due to chewing.