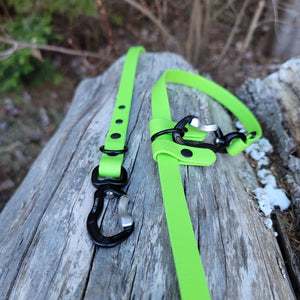 Do you want both of your hands free on the trails but are not ready to let your dog drag the line? Do you need to temporarily tether your dog, maybe at the campsite? Add this listing to your cart with your long line purchase!

This upgrade will make your long line a hands-free style line with a clip and D-ring on each end, and a floating O ring between 2 stoppers, giving so many possibilities for this style!

Please do not leave your dog tethered unattended.